Reimagining life beyond buildings.
VOLCANO is a consultancy that specialises in community placemaking.
We believe in the power of people coming together to create places of wellbeing and resilience. Communities that thrive and engage with their surroundings. A sense of belonging beyond buildings.
We exist to bring the social aspect of urban development into focus. We use data-driven community placemaking as a method to support art & culture, creativity, and togetherness. As a strategy to create healthy and socially sustainable urban life.
COMMUNITY
LAB
ANALYSIS & DATA-DRIVEN CONSULTING
We analyse the inner workings of communities for a deeper understanding of their interests & needs, using state of the art methods within social data science.
COMMUNITY PLACES
STRATEGY & PLACEMAKING 
We develop placemaking strategies that create, engage, and activate communities as an integral part of urban life.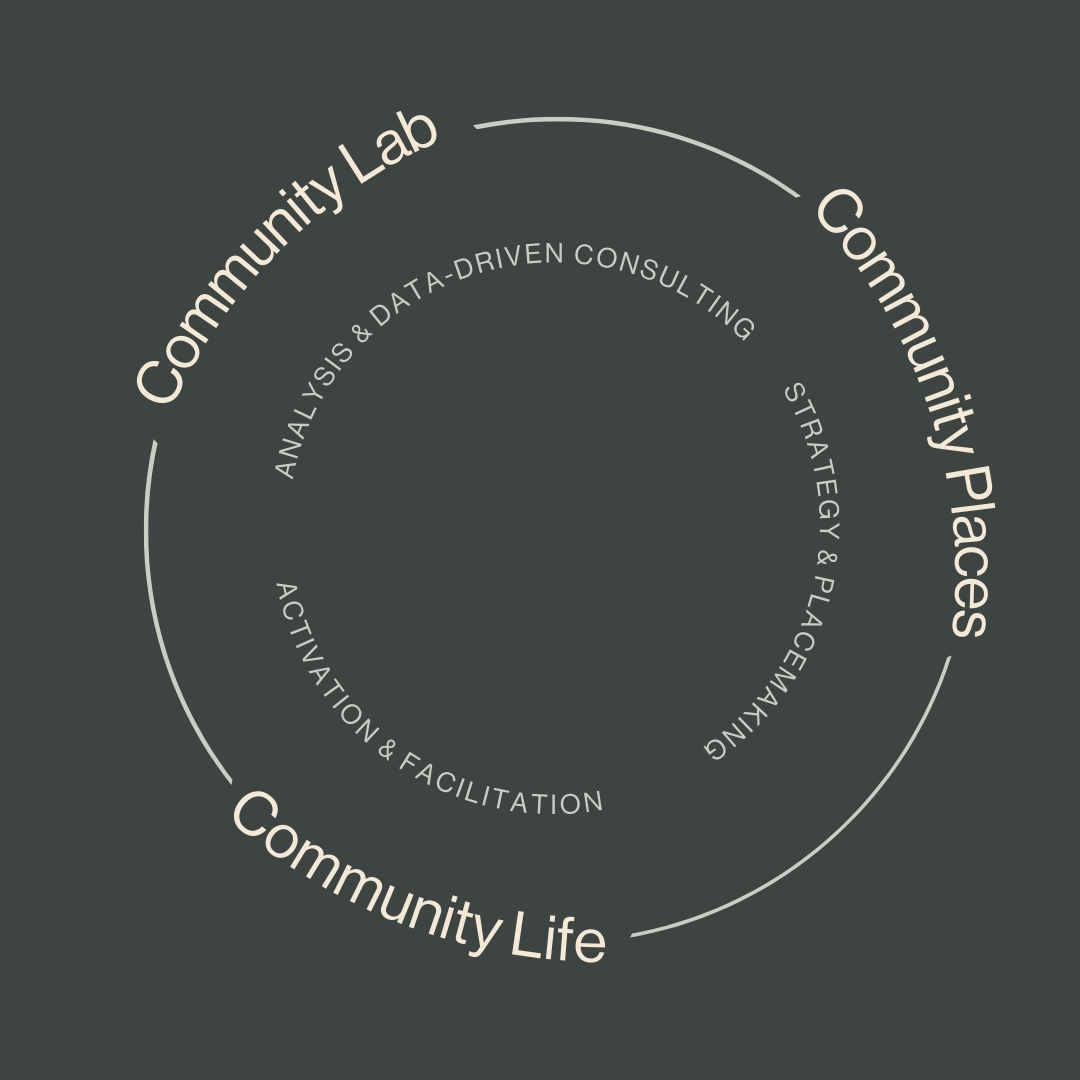 Our circular approach allows us to support urban development projects throughout the entire process. We offer a foundation for strategy and the tools to implement it.
Who are we? Discover the dynamic, multi-disciplinary unit that is  VOLCANO.